How to get Photoshop?
You need Photoshop to personalize the items bought on Booky. Don't worry, you can download the 30 days free trial. How to do it?
Step 1:
Go to http://www.adobe.com/downloads.html and click Photoshop CC
Step 2: Fill in the short survey and click 'Sign up for an Adobe ID' (or 'Sign in' if you already have Adobe ID)
Step 3: FIll in the sign up form. Remember to accept the Terms of Use and the Privacy Policy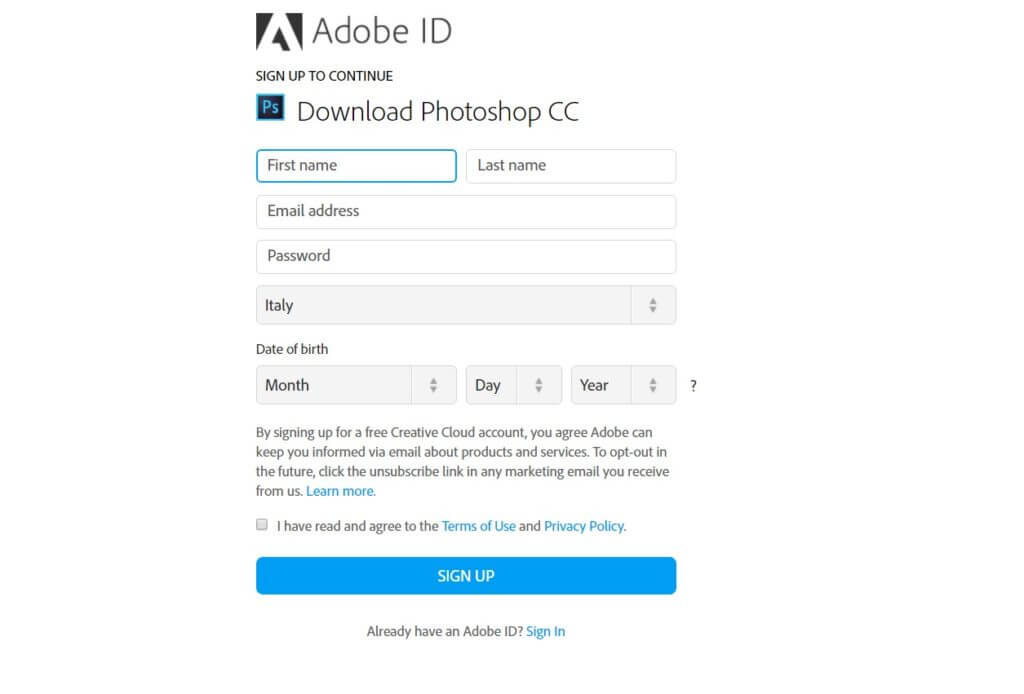 Step 4: Your download should start authomatically. If it doesn't click 'Try again'. To install Photoshop follow the guidelines of Adobe.
And that's it!